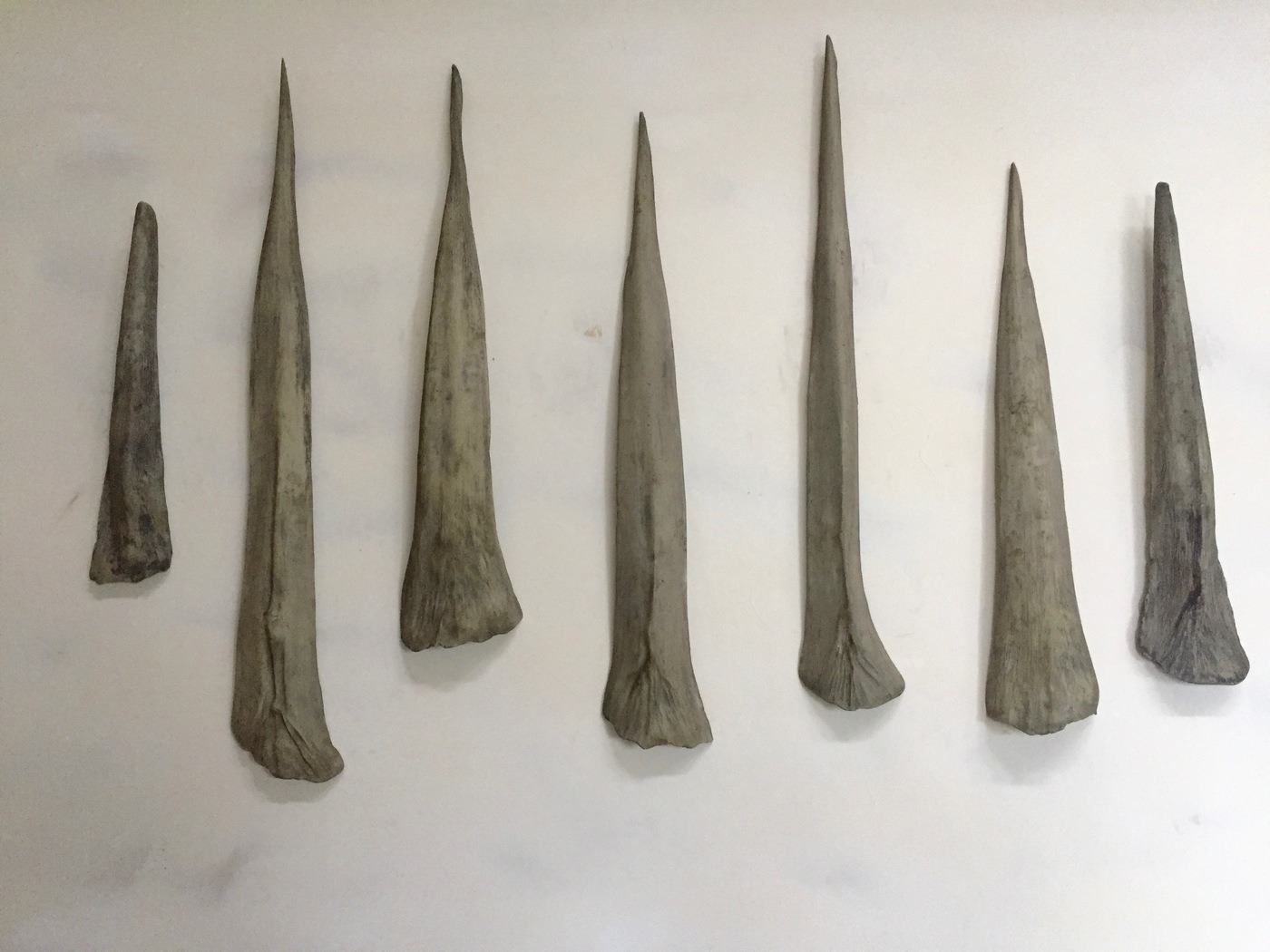 Recently an old Agave plant began to flower at The Gardener, who we've worked with for almost twenty years. Like many plants, Agave dies when it flowers, so we have begun to preserve the leaves as concrete forms before they rot away. We'll cast various stages of decomposition as the Agave completely dies away, letting it survive, in a way, for potentially hundreds of years.
You can see these concrete agave leaves at The Gardener location in Healdsburg in Sonoma County. These concrete leaves can be used as bird baths, fruit baskets, or placed in gardens or installed on walls for art or even as shelves. This line of leaves may be a limited line of products if the leaves rot into unusable state, but they may last for some months. As a succulent, they are durable leaves, so each leaf will last for dozens of cast, unlike most leaves which will survive two casts at most.
Below is the very Agave these leaves were cast from. It lived and died at The Gardener's Healdsburg location. It took several months to flower, making one final display after a decade of life, transforming its leaves into sunset colors and dripping thick, sweet sap below.