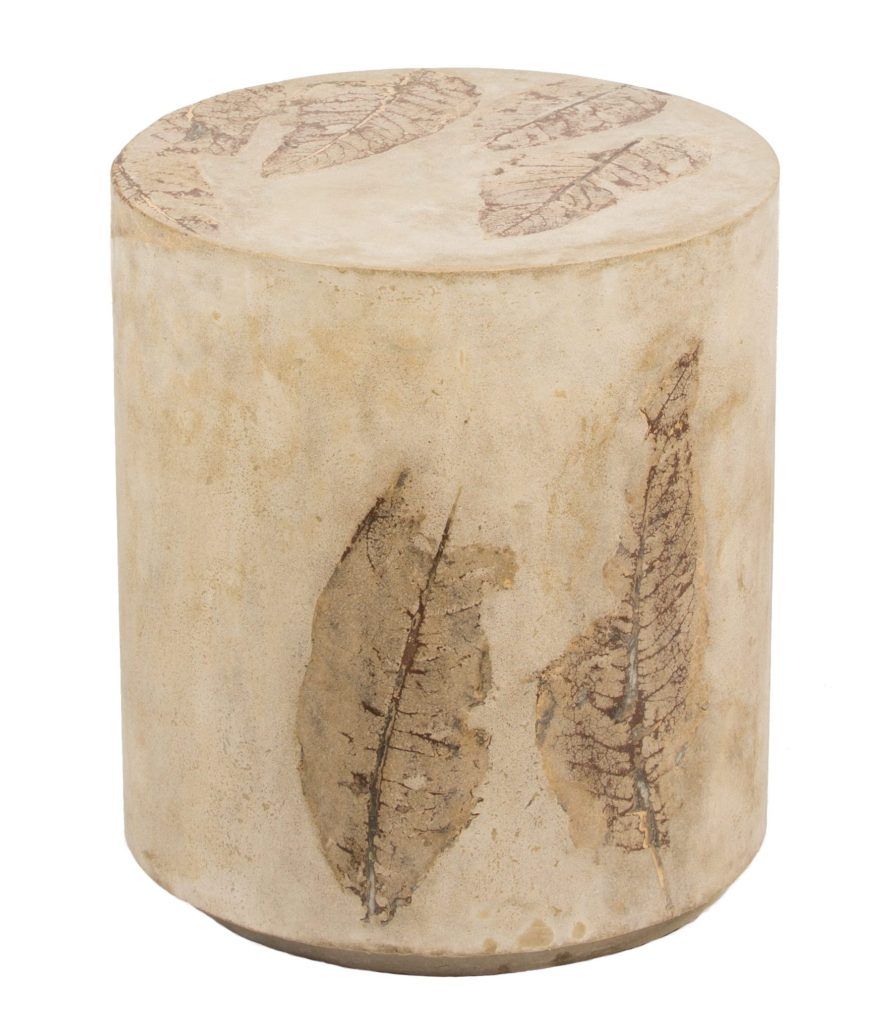 Pliny
Starting At
$650
Purchase
Our Pliny table is a classic cylinder, usually with an inset foot that lets them seem like they float. Many have impressions of leaves from ferns, artichoke, nasturtium, heracleum, miscanthus grass and other plants. You may request a leaf and its location on the Pliny. The spectacular detail and botanical seduction create one of a kind tables or seats.
They have pads on the bottom that can slide on smooth surfaces for easy movement. Like nearly all of our concrete products, they are hollow and can be picked up by most healthy individuals (lift with your legs!) The smaller sizes weigh around 40 to 50 pounds, the larger ones up to 65 pounds.
Pliny the Elder, was an ancient author, naturalist, and philosopher who wrote Naturalis Historia, one of the largest single works to have survived from the Roman empire. It was one of the first literary works in the Classical period to examine both natural and man-made objects.